A team of highly experienced qualitative and post-qualitative researchers and community partner organizations (that work with Indigenous, Black, LGBTQ2Is, rural, and low-income families as well as families with disabilities, among other diverse families) will engage with a multiplicity of data, including stories, and visual and digital data.
We are also working to integrate feminist, relational, ecological, Indigenous, anti-racist, and decolonizing methodologies to guide our research. We aim to respectfully combine the possibilities and challenges of working with diverse methodological and onto-epistemological approaches.
---
Leader:
Andrea Doucet
Team Members:
Jennifer Adese (University of Toronto), Patty Douglas (Brandon University), Karen Foster (Dalhousie University), Meg Gibson (University of Waterloo), Sadie Goddard-Durant (Brock University), Janna Klostermann (Brock University), Eva Jewell (Ryerson University), Sophie Mathieu (Université TELUQ), Lindsey McKay (Thompson Rivers University), Carol Rowan, Vanessa Watts (McMaster University)
Community Partners:
Brandon Friendship Centre; Chippewas of the Thames First Nation – Enji-Maajtaawaad Early Years Centre; Les Femmes Michif Otipemisiwak/Women of the Métis Nation; The 519; Nova Scotia Federation of Municipalities; TAIBU Community Health Centre; Egale Canada Human Rights Trust; First Nations Information Governance Centre; Atlas.Ti Scientific Software Development, and more to be announced.
Related Projects
Families' Work and Family Lives One Year After First COVID19 Lockdowns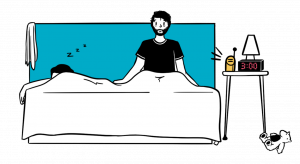 Parental Leave